Austria becomes the first European country to ban glyphosate
Since 2015, the International Agency for Research on Cancer (IARC), an agency of the World Health Organization (WHO), has classified glyphosate, the most controversial star of herbicides, as a "probably carcinogenic to humans". In March 2019, Monsanto, the group marketing the pesticide, was even found liable by an American jury and ordered to pay the equivalent of US 80M dollars to a Californian man suffering from cancer, after decades of using the weedkiller.
Many debates later, Austria surprised its European neighbors by becoming the first country on the Old Continent to entirely ban the use of the pesticide on its territory.
A drastic law fueling intense debates
On July 2 2019, the Austrian Parliament made a historical announcement that would surely mark a decisive step in the fight against chemical pesticides. Known as Round-Up – the pesticide marketed by Monsanto, recently acquired by the German giant Bayer – glyphosate is at the heart of powerful debates in Europe, and continues to divide policies.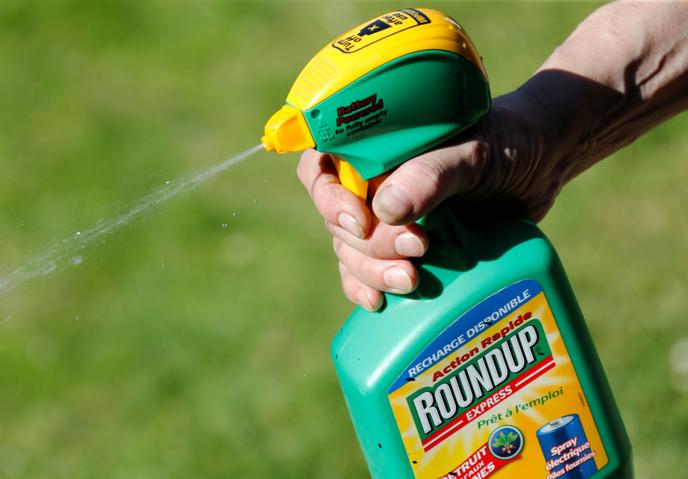 This total ban was introduced in the name of the precautionary principle, which specifies that in the event of a risk of serious or irreversible damage, lack of full scientific certainty should not be used as a pretext to delay the adoption of effective measures to prevent environmental degradation.
Taking advantage of the absence of a coalition in Parliament, liberals, social democrats, ecologists and the far-right party, FPÖ, joined forces to pass this highly controversial radical law. It has sparked much debate in the opposition, the latter arguing that the law is not in line with European regulations, which recently renewed the license of glyphosate until 2022.
What about European neighbors
Despite the 5-year renewal of the glyphosate license in European Union countries, France, for example, has restricted the use of the herbicide. Since 2017, its use in public green spaces has been banned and non-professionals and amateur gardeners are no longer allowed to use it since early 2019.
Italy, Czech Republic, Netherlands… a handful of European neighbors have already begun to partially restrict its use, even if a total ban is still a first, ever.
In 2017, Health Canada maintained its decision to approve glyphosate, the country's best-selling herbicide, and renewed the product's registration for 15 years until 2032, stating that glyphosate "probably does not pose a risk to human cancer".
Sources: AFP, Le Monde, Radio Canada, OCPM
Cover photograph: © Unsplash

High-quality writing is very important to members of the Global Goodness team. But no one's perfect, so they always use Antidote to correct their texts.
Become an agent of change by contributing to the development of Global Goodness
Global Goodness is a non-profit organization.
All our costs are met by donations we receive from our users. If you enjoy positive news, please donate to support us.
Mobile Transfer
Contact name: Global Goodness
Email: donations@globalgoodness.ca
Mobile: (514) 966 4544
Bank Transfer
SWIFT: CCDQCAMM
Branch : 815 – Transit : 3019 – Account : 815 30197 891267
Beneficiary Name: Global Goodness
Beneficiary address: 4543 Fabre, Montreal, QC, H2J 3V7